The Wisdom of the Evil One, FAQs and Unsolicited Advice

This page will be completed soon.
Dear John letters.
---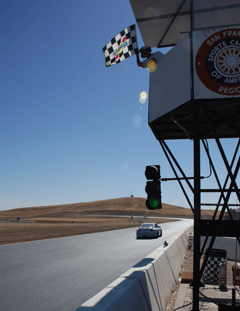 Q: Dear John, why do you hate WD-40?
A: I don't hate it, but it is evil and has been banned from the shop. There can be only one! Besides, WD-40 is a silicone-based liquid that does not play well with motor oils. It actually prevents motor and gear oils from doing their jobs of lubricating moving parts.
Q: Dear John, I want to be a superstar in LeMons. How do I achieve this goal?
A: First of all, if you race in LeMons you can kiss all hopes of being a superstar in anything good-bye. Second, read this.
Q: Dear John, I have an Autopower cage in my soon-to-be race car. Am I screwed?
A: Maybe. What kind of car is it in? We've upgraded AutoPower cages before. Often we have to extended the plates, weld up the sleeves and add door, harness and roof bars. Expect the cost of the upgrade to be in the neighborhood of 60-70% of the cost of a custom cage.
Q: Dear John, Like you I race primarily in enduros and endurance races, but I'm not winning. I need more power. Please advise.
A: First, you are not like me. Be thankful for that. Second, << I need to find John's post on the LeMons forum that describes the importance of brakes and tires. >>
Q: Dear John, Why is everyone yammering on about "the line"?
A: This requires a two-part answer. Part 1, "the line" is the way around the track where you don't get in my way. Part 2, "the line" is the cleanest, smoothest, easiest way around the track for your car. It just so happens that it is also the fastest way around the track. "The line" does not keep to the right, or left, like you do on the freeway, and it is not the shortest way around the track. "The line" crosses from left to right to left, using all of the available track, in such a way that you actually do minimal turning and braking and therefore you can go faster.