Sports Car Racing Experience
John started racing in 1981 when he was 17 years old. That first car was a Ford Fiesta showroom stock car that he drove to and from the tracks with spare tires and parts stacked inside of it. That racing career only lasted 8 events until the car got totaled at Portland International Raceway in a epic rollover. After hitchhiking back home to Sebastopol, California, John raced in autocrosses in a variety of cars, ranging from a Triumph TR6 to an FX16 and an old Lotus 51 Formula Ford. (Yes, he sold it before it became a 'valuable collectible').
In 1995, while running his own shop in Santa Rosa, California, an old acquaintance pulled into the parking lot in a black RX7 and said "we're going racing". That friend was Mark Welch and he and John raced that car in NASA events for 10 years, it got re-bodied in 2005 and is still going strong. John mostly races enduros, having been involved in every NASA 12 and 25 hour race.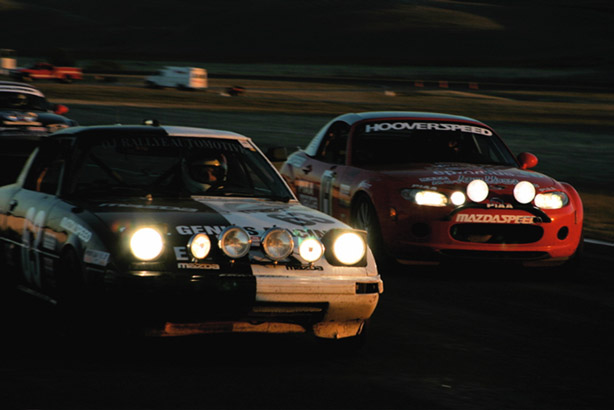 Caption this.